TESTIMONIALS
Dear Chris
Many thanks for all your help - as soon as I stood up, I didn't feel nervous at all and only had slight nerves beforehand.
I will certainly recommend you as I know that you must have listened very well to adapt the therapy for me personally.
RJ (in connection with fear of public speaking over important presentation at work.)
Chris -
Thanks for the hypno session last week. I got the job. Thanks very much, I am sure the work you did helped a lot.
Nick (in connection with confidence for job interview
)
Hi Chris
Still NOT smoking since 14th March 2014. Stopped me smoking after 30 years; that's something you should be proud of. Feel like smoking one once in a while but this is the longest time I have stopped smoking. I have recommended you to many of my family and friends.
Regards Monty


Hi Chris,
Just wanted to say an enormous thank you for sorting out my anxiety problems ahead of my wedding. I had the most amazing day and all the things I had been so terrified about actually turned out to be my favourite parts of the day! Everybody kept commenting in the days before the wedding that I seemed so relaxed and calm.Walking down the aisle (which had genuinely filled me with dread) was amazing and I couldn't stop smiling the whole way down!
The vows went really well and I didn't have a shaky voice at all.
Thanks again!

Rebecca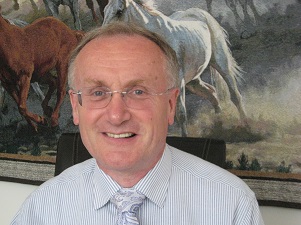 Click here for Introductory Movie.

No of Unique Visitors:

TESTIMONIALS
When I got through to interview stage of an extremely competitive promotion process at work, I immediately worried that my nerves would hold me back and get the better of me. I turned to the internet for some help and found Chris who appeared to specialise in the exact issues I wanted to address. I had never had hypnotherapy before so I was very sceptical and had no idea what to expect. I contacted Chris via email and he was very prompt and friendly in his responses, putting my mind at rest about the concept of hypnotherapy. He invited me for a complimentary meeting in order to explain the theory in greater depth and test my ability to relax to see how receptive to hypnotherapy I would be. Following this initial session I booked a full session for the evening before my interview. In the week leading up to my interview Chris was in regular contact with hints and tips to help me calm myself and assist in relaxing before the big event! During my session, Chris was very calming and the experience was so relaxing. He really worked hard to make the session as beneficial to me as possible. Outside of the session, I was able to use some of his advice to aid my sleep and improve my state of my mind leading up to the interview. On the day of the interview I felt completely up for the challenge. I remembered all that Chris had told me and really relaxed in to the interview. I subsequently scored top in my interview and start my new job next month! Chris was a true professional and I would not hesitate to recommend him to anyone.
Client wished to remain anonymous due to the nature of her work
'Having smoked for the best part of thirty years I wanted to give up and just a few weeks after one session with Chris I can't see myself ever smoking again.'
James
Dear Chris
I am delighted to report that after our session, I really feel my phobia re inner elbow injections has been lifted. I have been able to watch this on TV without the usual reaction, and can somewhat reluctantly touch my own vein on the inner arm, which I was unable to do before – let alone other people attempting this. I so enjoyed my session with you, and many thanks.
Anne (In regard to fear of blood tests)